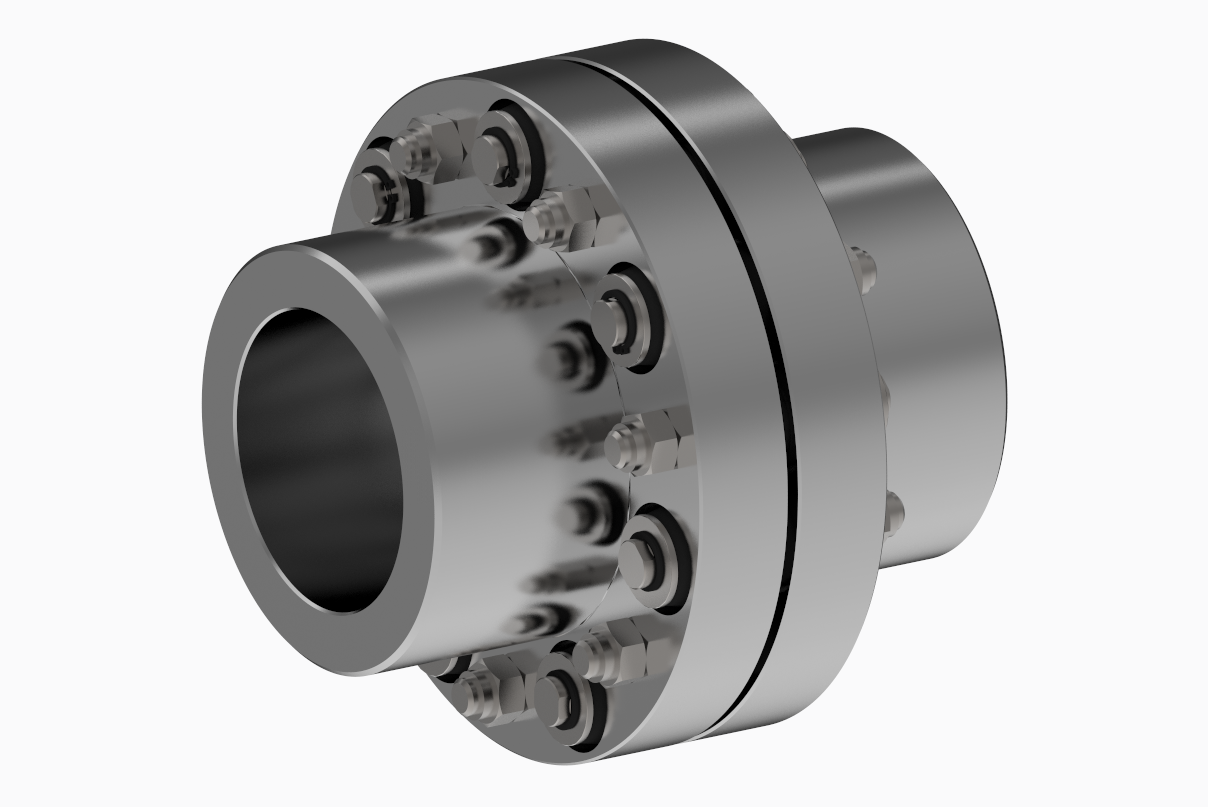 The pin bush consists of two steel hubs to be keyed to the drive shaft and driven shaft, respectively. The two hubs have two bored crowns in which tapered and cylindrical holes alternate in number and size depending on the size (size) of the coupling. The transmission of motion between the two hubs is through steel pins consisting of a tapered part with a threaded shank and a cylindrical part with a hexagonal head. A rubber plug (rubber grommet) with an outer barrel profile and an inner cylindrical hole is attached to the cylindrical part; the pins, complete with grommet, constitute the typical elements of the coupling called pegs and are alternately fixed on the two hubs in the tapered holes with locking nuts. The hubs, complete with pegs, couple together through insertion into the cylindrical holes of the pegs arranged rotated 180° in alternating order.
The transmission of motion is through the tangential thrust of the rubberized Peg on the inner surface of the corresponding cylindrical hole.
The elastic performance of the pins in the exercise of tangential thrust is determined by the properties of the elastomer used, which is mainly compression-loaded; this results in a transmission of motion characterized by:
Progressive torsional stiffness;
Ability to withstand torque shock loads and variable loads;
ability to transmit loads with high overloads and therefore specific suitable for drives with safety and reliability requirements;
low maintenance; only elastomer pegs, as wear parts, need to be replaced, and coupled machines do not have to be moved to do so.
pin bush couplings are suitable for horizontal and vertical reversing and mounting operations.
Do you need to make a mechanical transmission of motion?
Our engineering department is at your disposal for the design and manufacture of power transmission couplings.