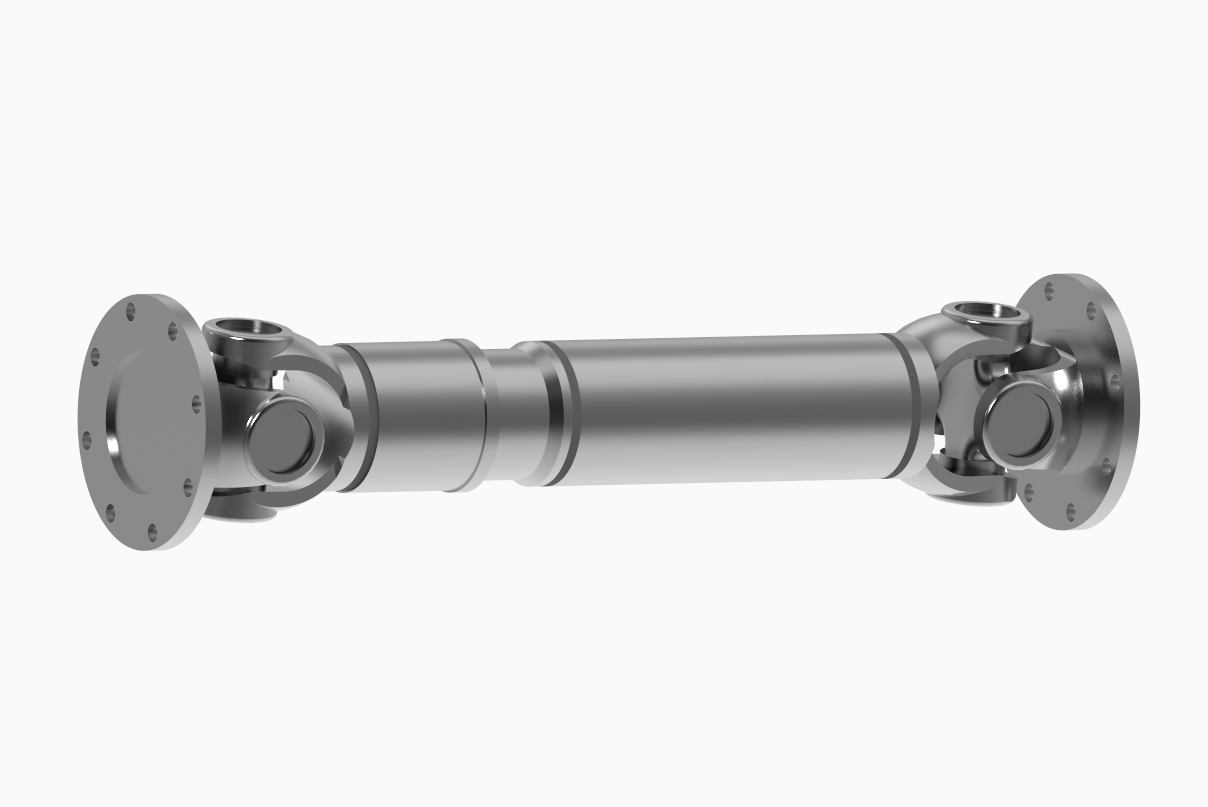 Cardan shafts are transmission components designed to transmit motion between shafts with large offset. The main components are: welded and flanged forks, gimbals crosses in turn consisting of a cross yoke with roller and thrust bearings, a male/female splined shaft and spacer tube. The forks, splines, cross yoke, and roller retention cups are obtained from forged blanks or heat-treated castings to achieve optimum hardness and toughness. The crosses and cups are then finished by grinding.
The types of gimbal spacer produced by SAPITFLEX are:
DNFN SERIES - Cardan shaft with DIN 75/250 (GR 10 / 100) coupling;
WXDN SERIES - Cardan shaft with DIN 225/440 (GR 180 / 390) coupling;
WXFX SERIES - Cardan shaft with drag key (GR 180 / 550);
Fields of use
: rolling mills and generally all rotary motion transmissions with high axial offset.
Do you need to make a mechanical transmission of motion?
Our engineering department is at your disposal for the design and manufacture of power transmission couplings.